September 10 , 2017
AT SEA
Today we are "At Sea" meaning we won't be stopping anywhere. I like these days because the Casino is open all day. I also like to spend time at the pool soaking up the sun.
Last night I came back to the cabin and found a familiar friend waiting: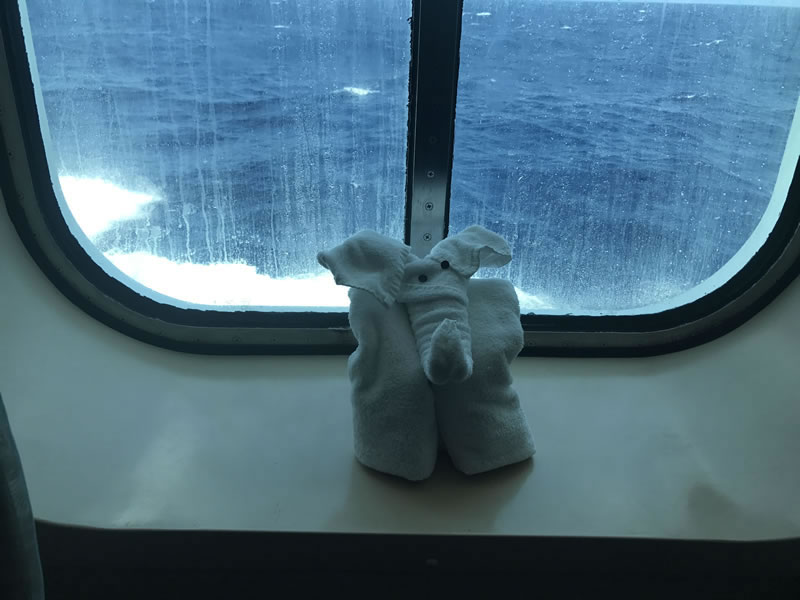 This morning I went to the pool early and found all kinds of creatures sitting on the chairs. Somebody must have stayed up all night folding towels: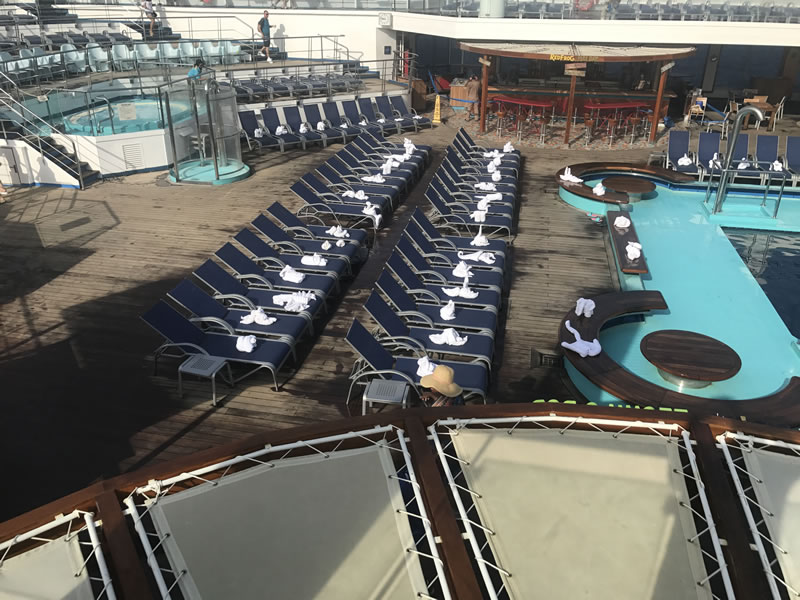 Watching the Houston Texans get beat on the (really) big screen: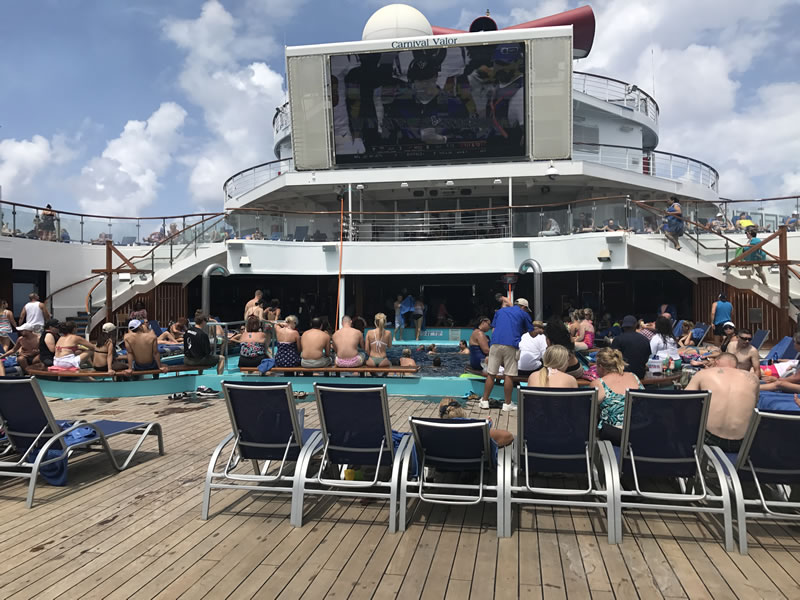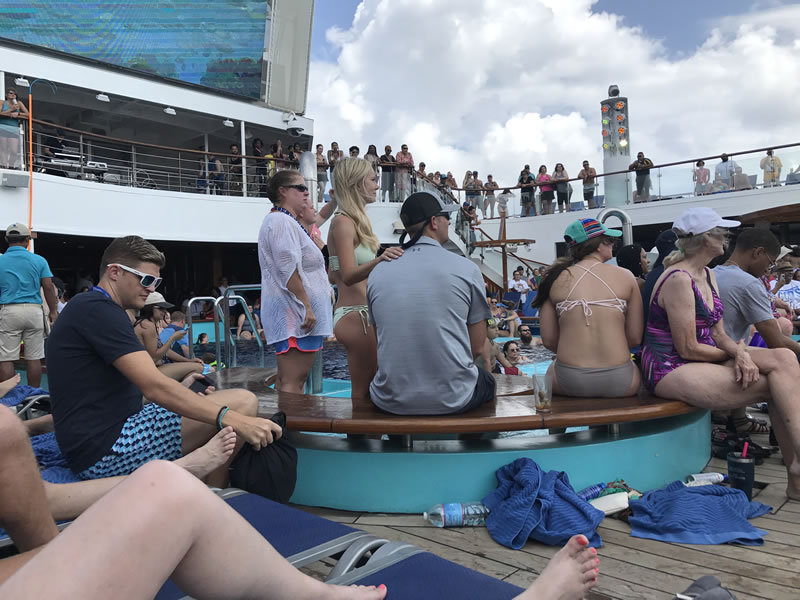 Since I like to travel alone (I really do), I do a lot of "people watching", especially in the casino and by the pool. As I was laying out at the pool today, some random thoughts came into my mind. Here are a few of those thoughts.
Is there anything better than being 72 years old, in excellent health, retired, financially secure, floating around the Gulf of Mexico on a cruise ship surrounded by a lot of very attractive women from all over the world? I think not.
Speaking of women, why do certain women (and certain men) think they can pull off wearing a thong bathing suit?
I like to watch children in the pool. They laugh and laugh. They never walk. They always run everywhere. They splash each other and giggle and giggle. They don't have a care in the world and they have no idea what lies in their future. In a way, they are like me (except I have a pretty good idea why lies in my future, but I won't think about that now).
By the way, why aren't these children in school? After all, it is September for crying out loud.
The swimming pools on cruise ships are never any deeper than 4 feet, 6 inches. That is good thinking. I have seen people so drunk when they get into the pool that they can hardly stand up and standing up is the only thing keeping them from drowning.
The Cruise Director has a job I would never want. He must be "Up" at all times. He has to shake hands with everybody he meets and say "Good to see you". I watched one time when some woman was complaining about something she didn't like on the cruise. She was extremely loud and rude. He just stood there taking it all, trying to be as polite as possible, apologizing over and over. I think I could have talked several of the people who were watching this into helping me throw the old biddy overboard.
Here is the Cruise Director (Frankie) trying to be excited about the "Hairiest" chest contest (Okay, maybe he really is excited and it's not just an act. Who am I to judge?):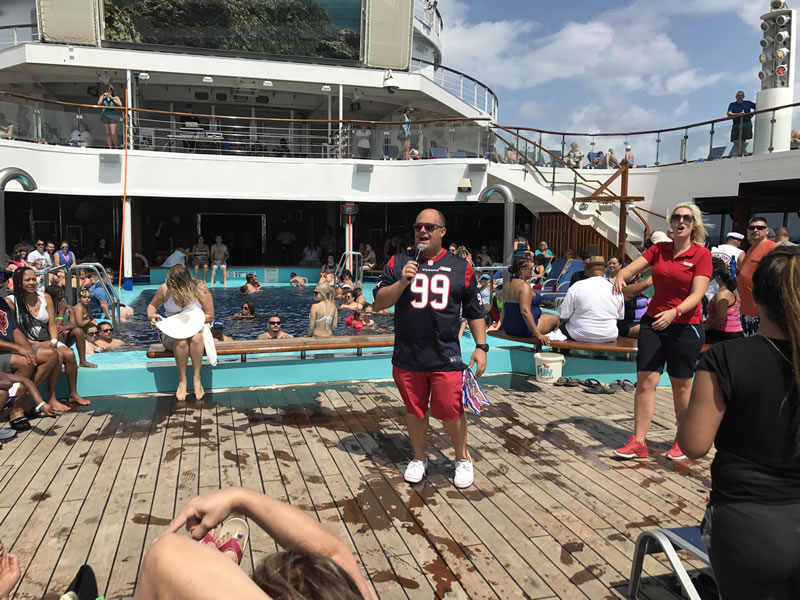 I decided I was going to learn how to solve the Rubik's cube on this trip. I have gotten to the point where I can solve the top two layers. The bottom layer is the hardest, but I'm not going to give up until I get it.