June 18, 2017
Key West, Florida.
Here is what Channel 14 showed this morning as we were getting closer to Key West. We are scheduled to arrive at 12:30 PM.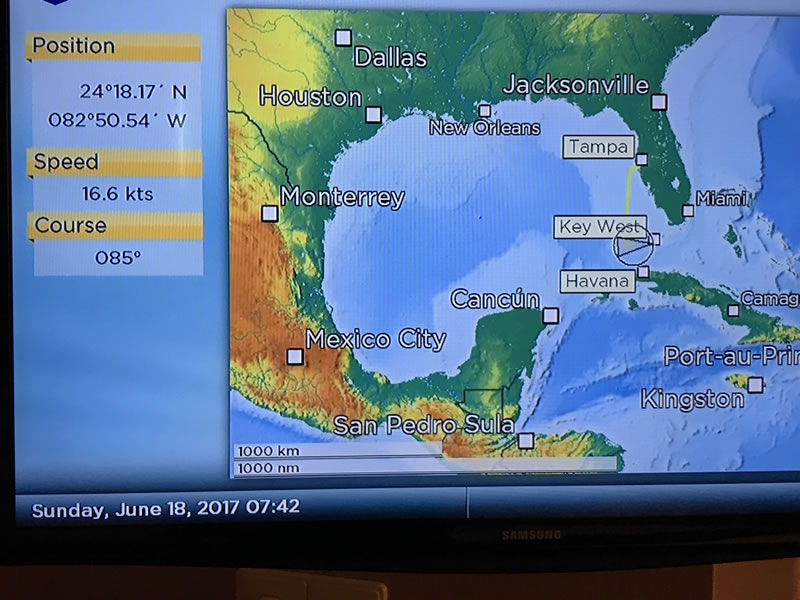 I will be taking an "Excursion" around the city. Here is how that excursion is described:
"Enjoy a walking tour through old town Key West and visit Hemingway's former house and Sloppy Joe's Bar. A stroll through the city teaches you about the Truman Little White House, Bahama Village, the Straw Market and the Key West Lighthouse. Savor the flavors of Key West with a trio of tantalizing temptations – seafood, salsa and KeyLime pie, all served with helpings of ambiance and fun. Enjoy savory samples at the Smokin' Tuna Saloon and Peppers of Key West topped off with a visit to Kermit's Key Lime Pie Shoppe."
Sounds good  – Right?
KEY WEST
Arriving in Key West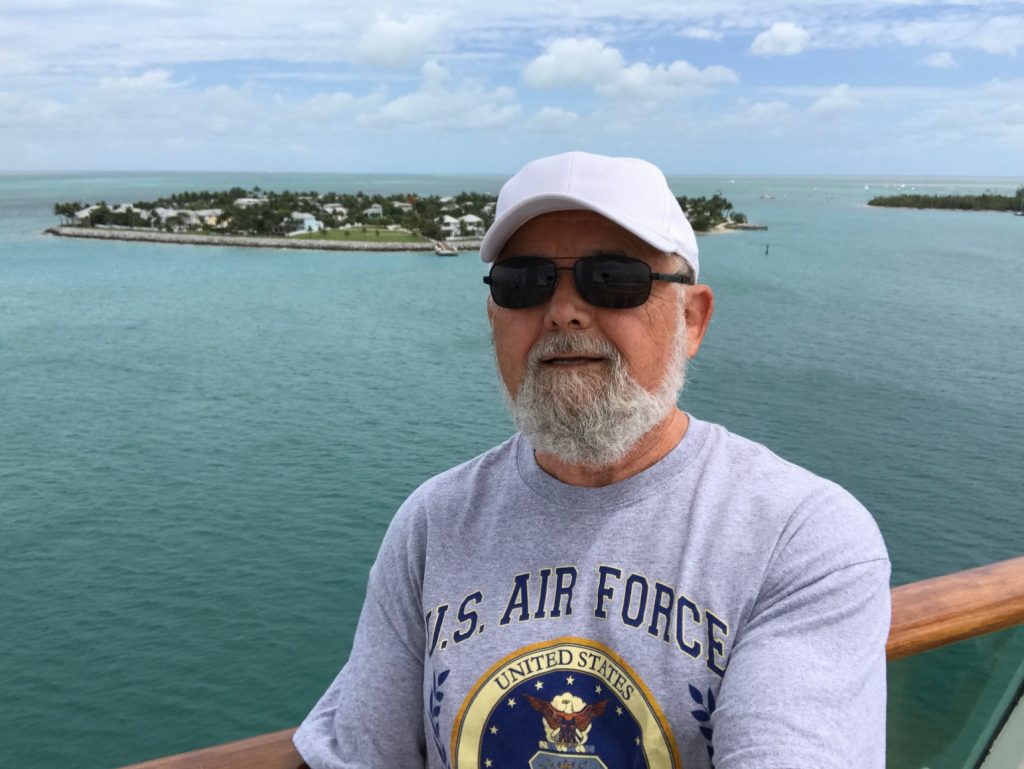 Closer View
The Empress looks pretty big, but it is actually the smallest cruise ship I have taken so far: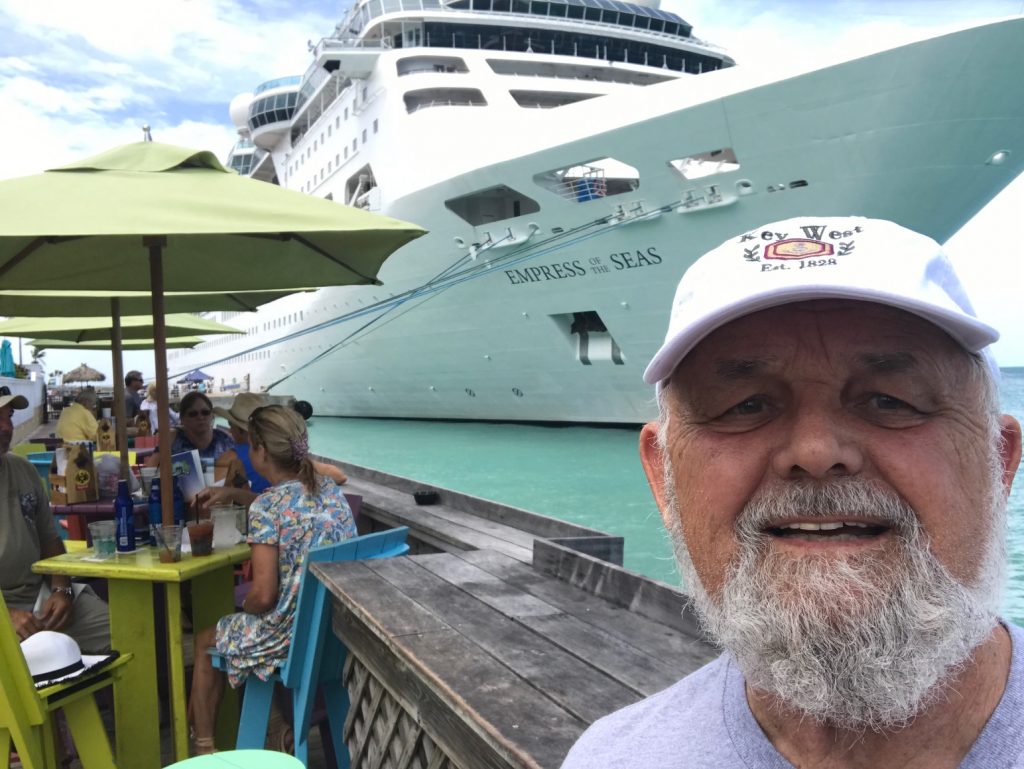 I saw this sign on a street in Key West. If I ever get a tattoo, this is what it is going to say (I do not dance):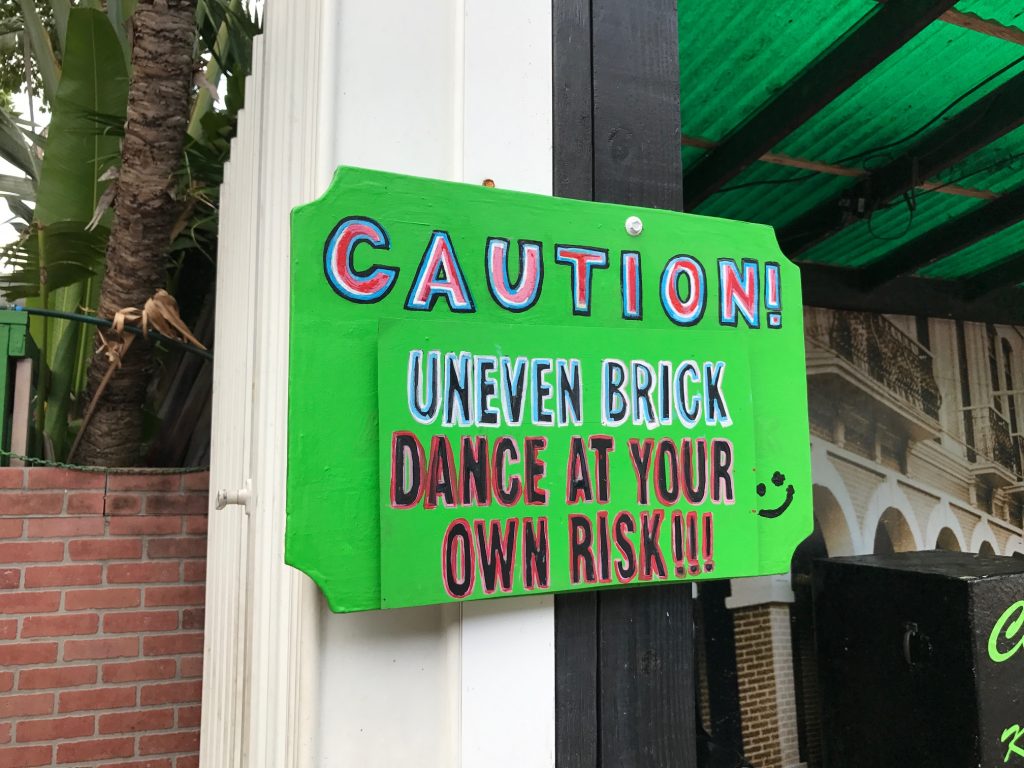 Most of you are too young to have any idea what this statue represents. If you want to know just Google "V-J Day in Times Square"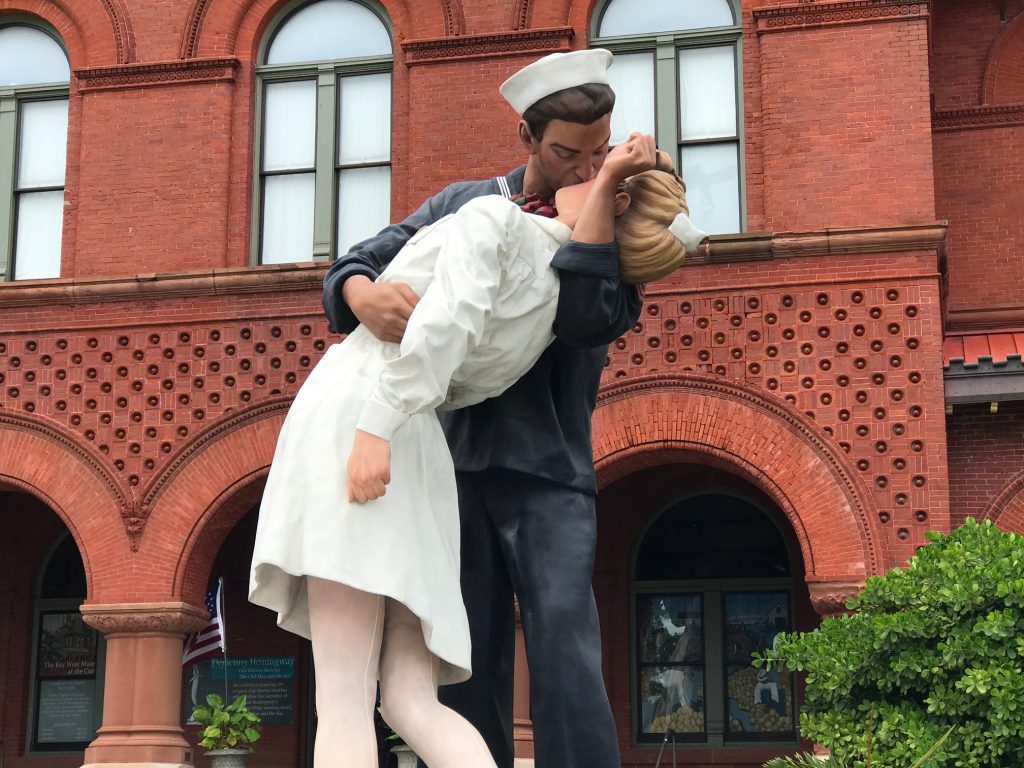 90 more miles to get to Cuba: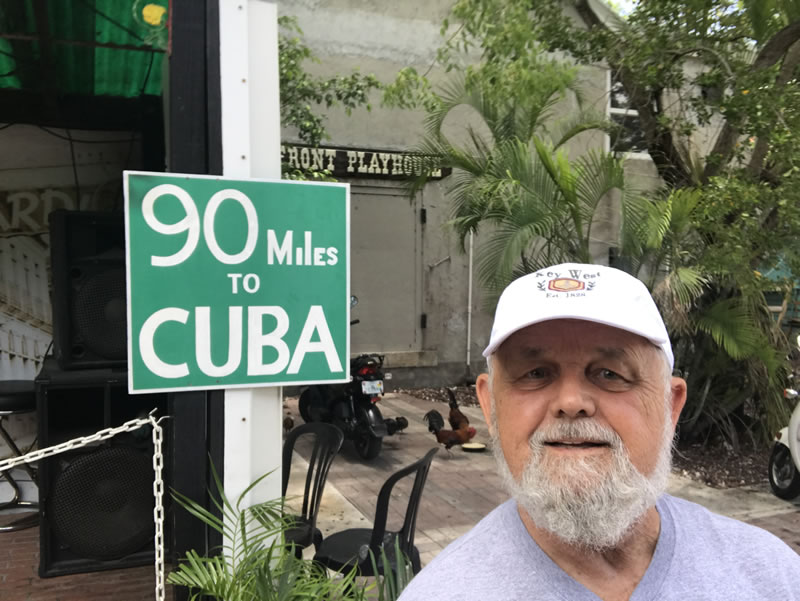 Here is a selfie with me and the 33rd president, Harry Truman. You can Google "Key West Little White House" if you are interested in learning the city's connection with Truman.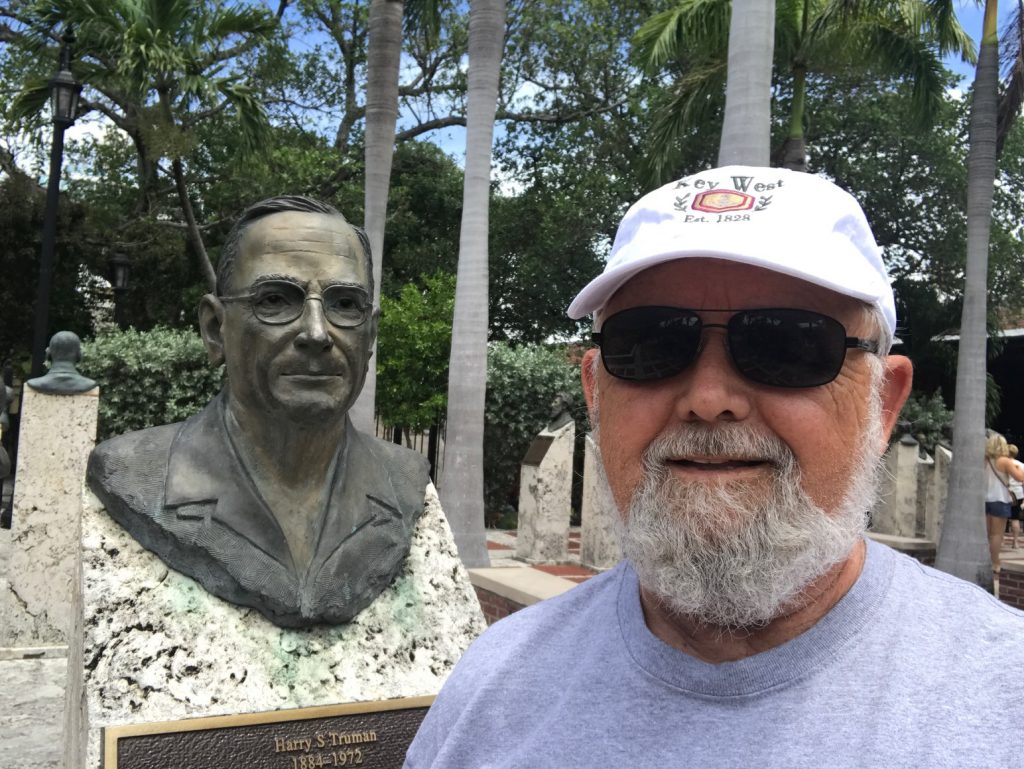 Now a selfie with Earnest Hemingway and myself. (I have read all of his novels and short stories):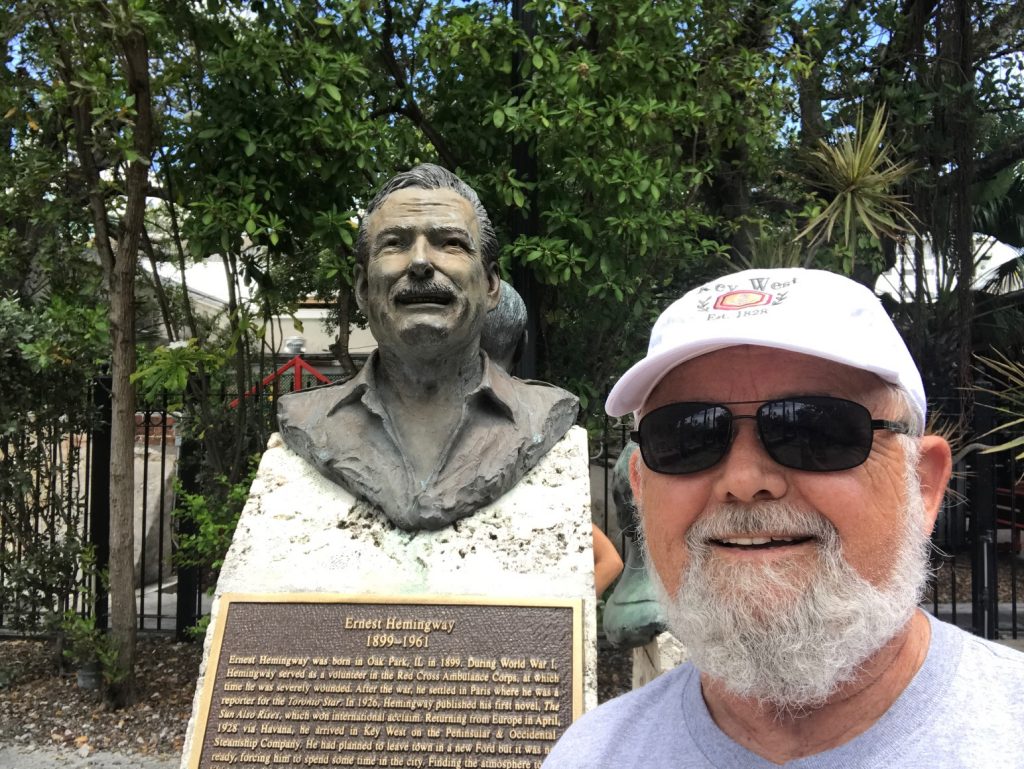 Here are some pictures from my time in Key West:
A Restaurant/Bar named after me (the first Sloppy Joe's):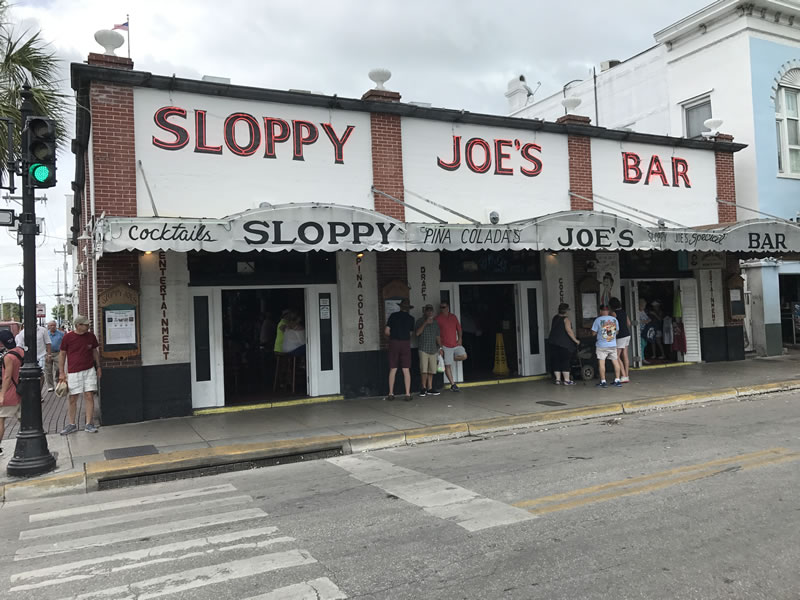 This was the place with all the spices. They gave us samples numbered from 1 to 10 with 10 being the hottest. One by one, people stopped tasting the samples. When we got to #10 there were only two of us left – me and a guy from Italy. I had to defend the honor of my country, so I stayed in the contest. We both tried #10.
I don't know about the Italiano, but it took about 4 hours for my vision to stop being blurred and for my tongue to stop burning … one of those things you do once and never again.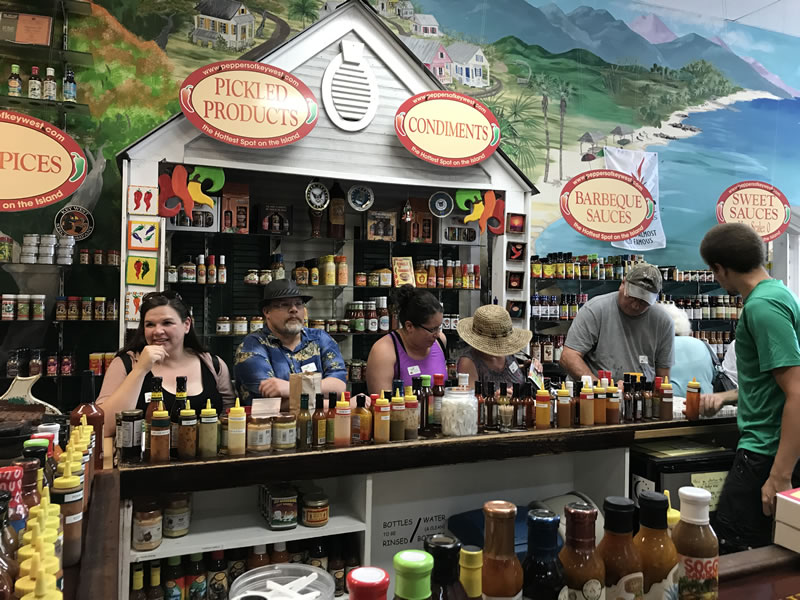 Key Lime Pie was invented in Key West. They have several versions. I tried the frozen one dipped in chocolate: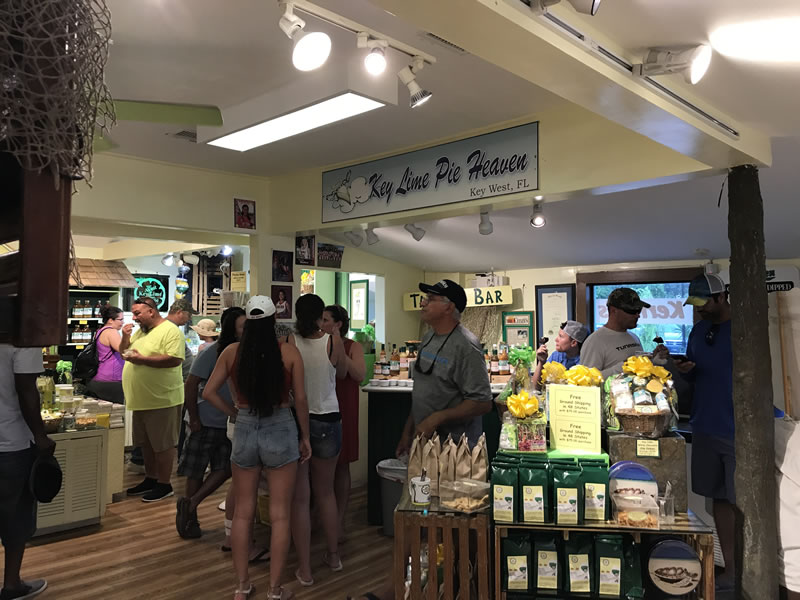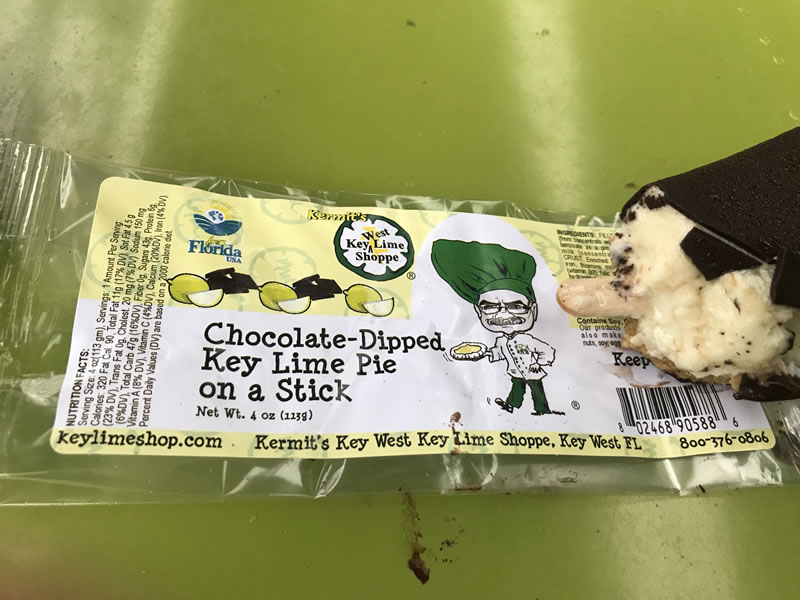 Next Stop – Havana, Cuba