June 20, 2017
2nd Day in Cuba
And now for the CARS ….
My first car was a blue 1953 Ford Mainliner, 2 door, 6 cylinder, stick. One of the first cars I spotted was a 1953 Ford. It was a 4 door and not blue, but, close enough.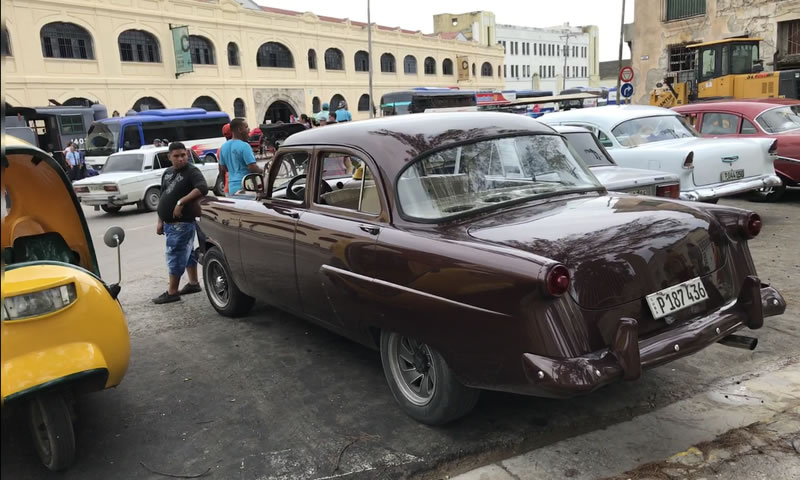 When I was in the Air Force. I had a 1956 T-Bird. It got me to and from Las Vegas and to and from Nebraska many times. One of my fondest memories is picking up my brother Mike when he was in the Veteran's hospital in Denver. We went to the horse races along with with my sister Kathy. Mike loved the T-Bird. (I still don't know how we got 3 people into this two-seater).
This is a 1957 Bird, but, again, close enough.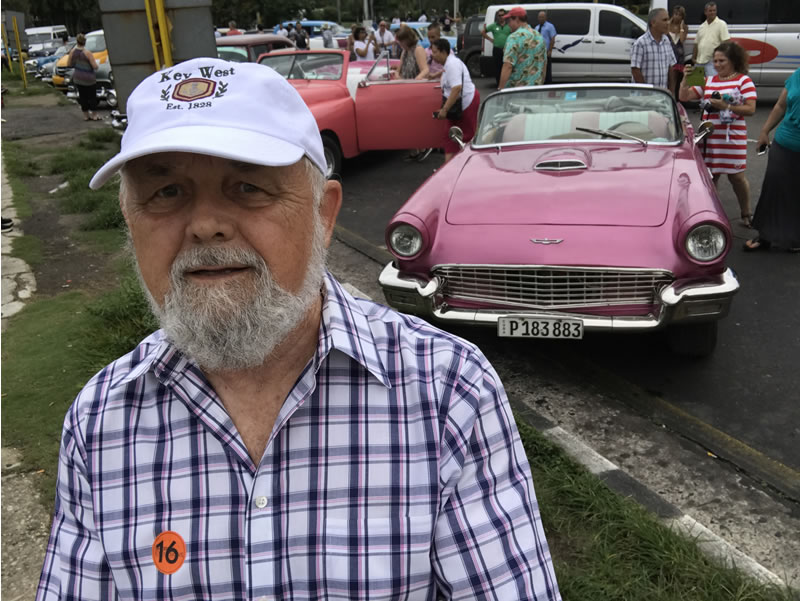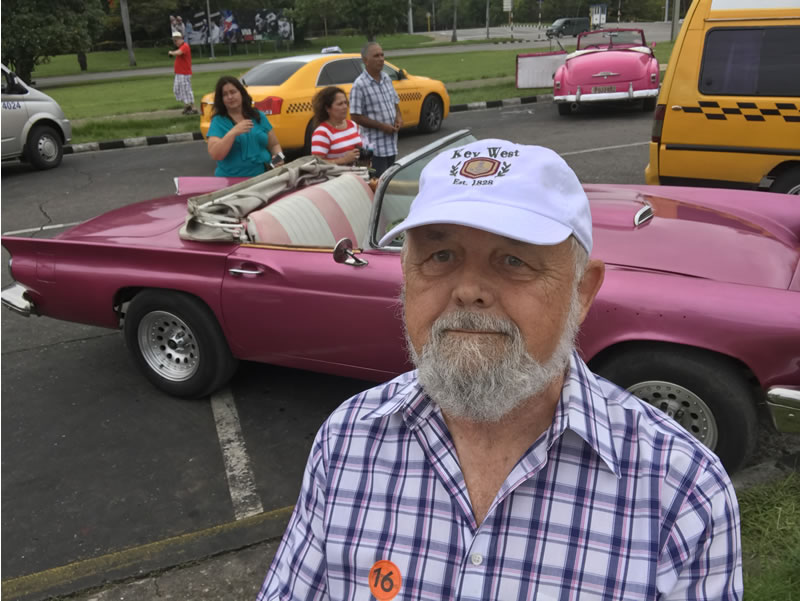 More cars ….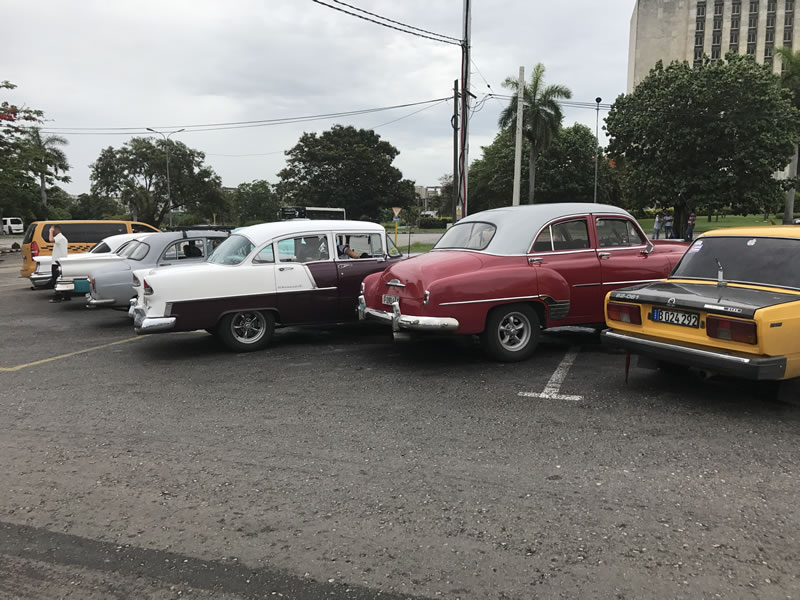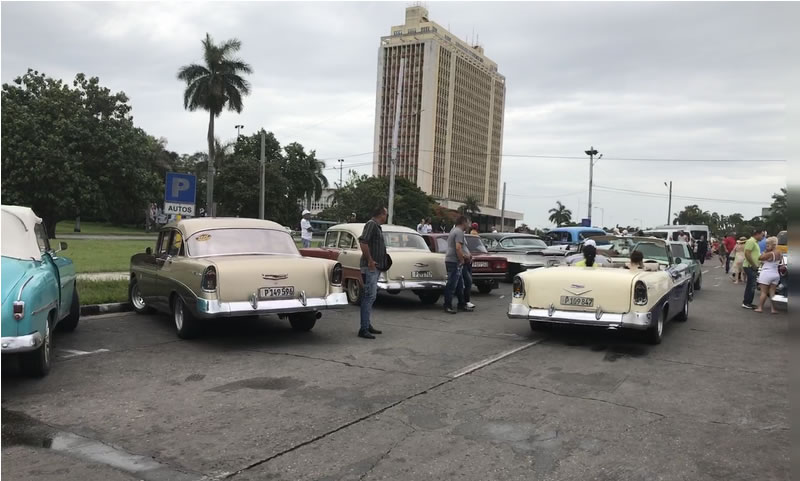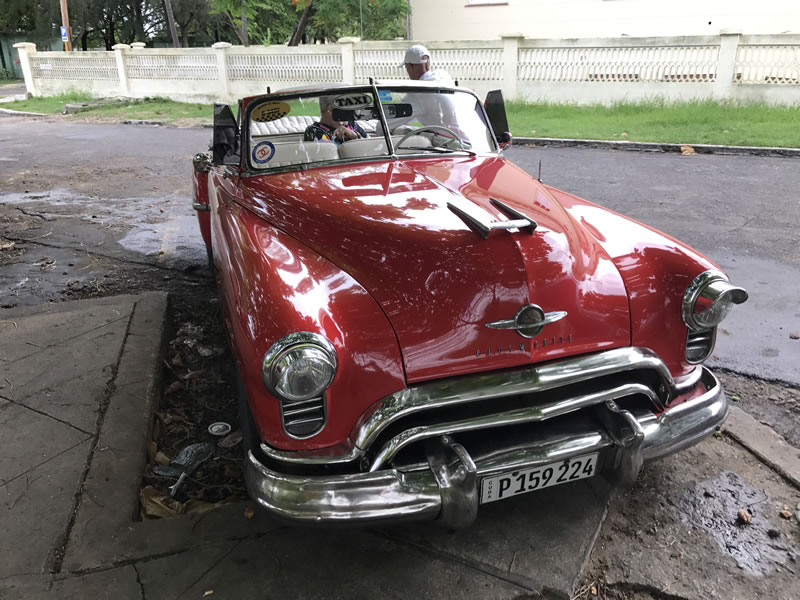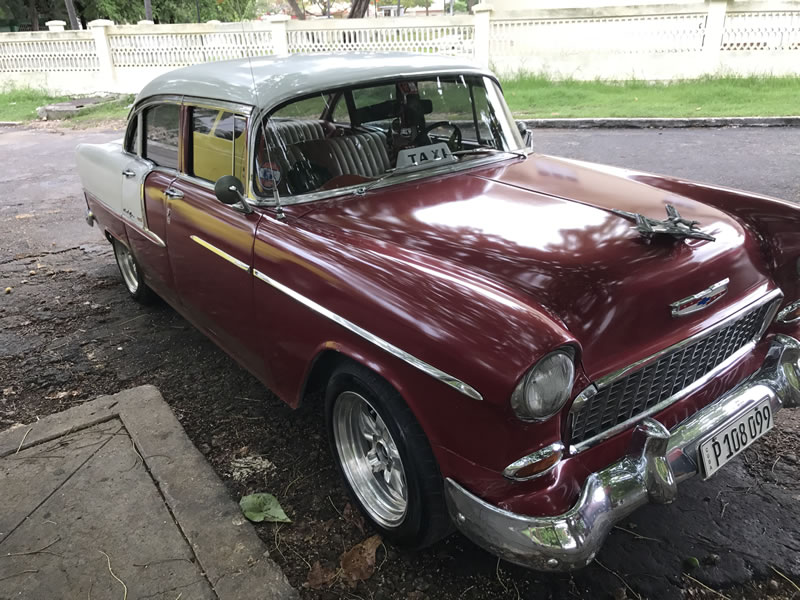 Plaza de Cubala Revolución: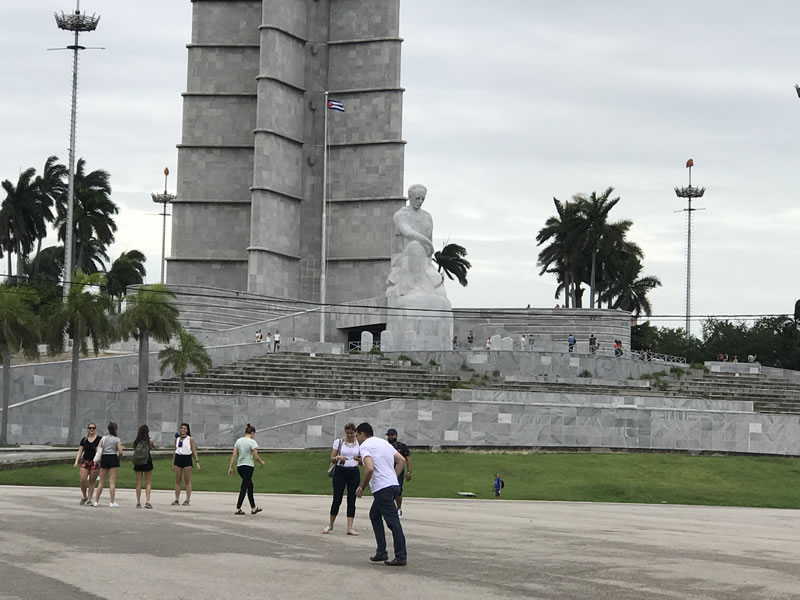 The Plaza is 31st largest city square in the world, measuring 72,000 square meters.
The square is notable as being where many political rallies take place and Fidel Castro and other political figures address Cubans. Fidel Castro addressed more than a million Cubans on many important occasions, such as 1 May and 26 July each year. Pope John Paul II, during his 1998 first visit by a Pope, and Pope Francis in 2015, held large Masses there during papal visits to Cuba.
The square is dominated by the José Martí Memorial, which features a 109 m (358 ft) tall tower and an 18 m (59 ft) statue. The National Library, many government ministries, and other buildings are located in and around the Plaza. Located behind the memorial is the Palace of the Revolution, the seat of the Cuban government and Communist Party. Opposite the memorial are the offices of the Ministries of the Interior and Communications, whose facades feature matching steel memorials of the two most important deceased heroes of the Cuban Revolution: Che Guevara, with the quotation "Hasta la Victoria Siempre" (Until the Everlasting Victory, Always) and Camilo Cienfuegos (sometimes mistaken for Fidel Castro), with the quotation "Vas bien, Fidel" (You're doing fine, Fidel). It is also the site of several cultural institutions.
Construction of the square and the José Martí monument commenced during the Presidency of Fulgencio Batista. The square and the memorial were completed in 1959 (the year Fidel Castro came to power). It was originally called Plaza Cívica (Civic Square). After the Cuban Revolution (1959), it was renamed "Plaza de la Revolución" or "Revolution Square." An elevator allows access the top of the memorial, at 109 m one of the tallest points in the city.
Here is the home of the Cuban hero Che Guevara. We were not allowed to go into the house: